Green Valley, AZ Auto Repairs
Jeff's Auto Technology520-333-5088
Don't wait until there's something wrong to get maintenance done on your car. Preventative maintenance from the experienced technicians at Jeff's Auto Technology can keep you from having to pay for expensive repairs later on down the road.
You want a mechanic that will stand behind their work
You'll appreciate our fixed forever warranty on our labor, because we are a small local business that cares about you and your car. From oil changes to replacing your engine, you can count on us.
Keep your car running smoothly:
You don't have to worry about a bill that will give you a heart attack when you come to pick up your car at Jeff's Auto Technology. You approve all the repairs on your car before we fix anything. Call us today at 520-333-5088 or stop by at 219 W Calle De Las Tiendas Green Valley, AZ.
WE OFFER A FIXED FOREVER WARRANTY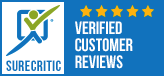 Electronic Fuel Injection Handler
Fuel injected vehicles need an

E

lectronic

F

uel

I

njection

H

andler (EFIE) for all oxygen sensors upstream of the catalytic converter. Installing a modern electrolyzer to your engine will cause additional oxygen to appear in the exhaust. The computer will then add gas trying to "correct" this desirable condition. An EFIE is needed to compensate for this, and therefore achieve the full fuel savings available. For more information please visit us at:www.fuelsaver-mpg.com